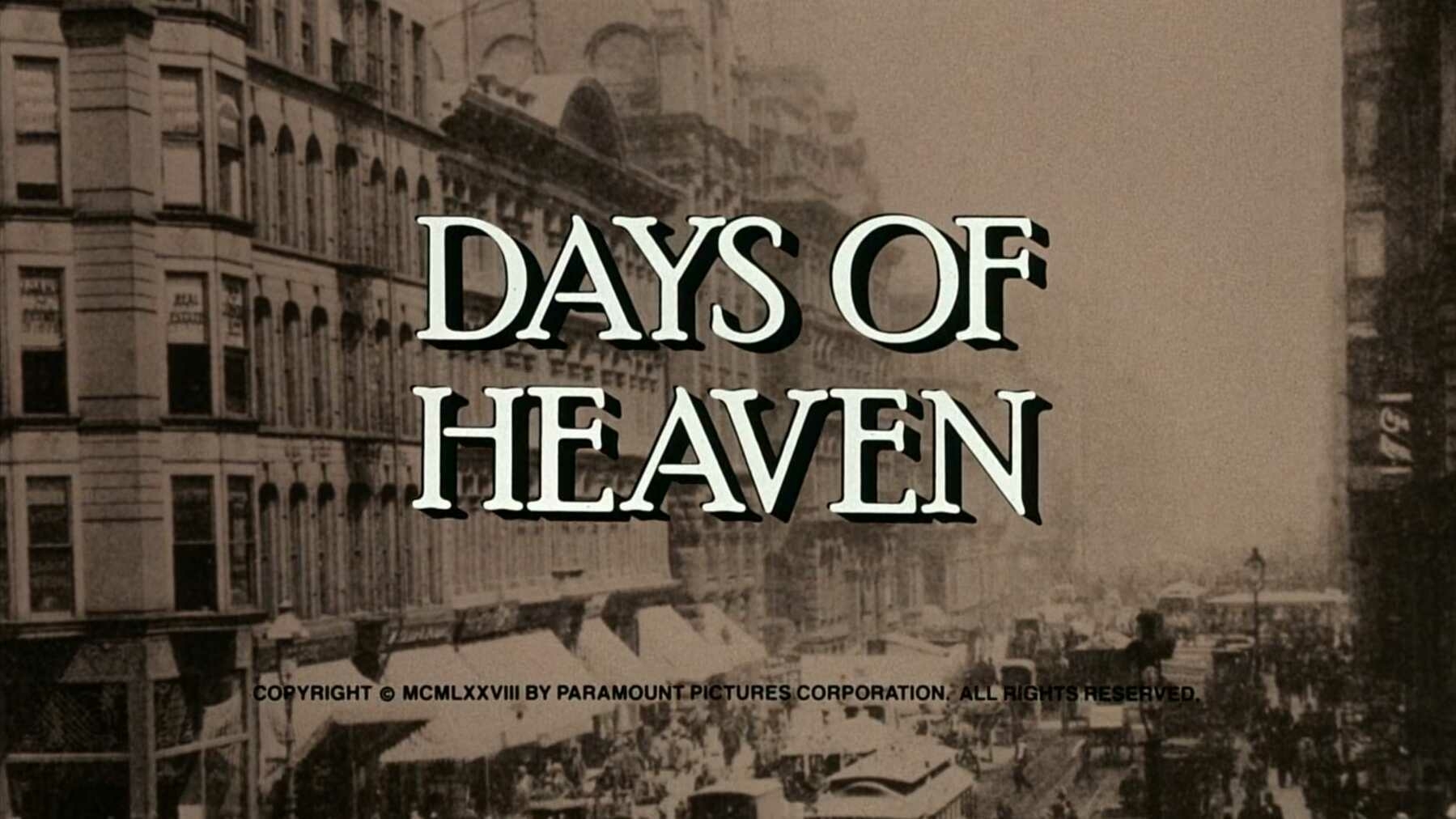 Days of Heaven was written and directed by Terrence Malick. It was released in 1978. The film was produced by Paramount Pictures. The main titles were designed by Dan Perri.
After accidentally killing his supervisor, Bill, played by Richard Gere, flees to Texas with his girlfriend, Abby, played by Brooke Adams, and his younger sister, Linda, played by Linda Manz. The trio become employed as wheat harvesters on a farm owned by a character played by Sam Shepard. Realizing that the farmer's failing health presents a cruel financial opportunity, Bill and Abby scheme to take his fortune by having her marry the farmer. As they often do, their best-laid plans fall apart when the farmer learns of Bill and Abby's true relationship.
This film was famed for its beautiful cinematography and that still holds true today. There is some impressive filmmaking happening every year, and yet, Days of Heaven is still a towering presence. The unusual circumstances surrounding its cinematography are equally notable—Néstor Almendros, the film's cinematographer, was beginning to lose his sight during the production. He had assistants take photographs of scenes and would then examine them with strong lenses. The troubled production ran so over schedule that Almendros had to leave to attend to a prior filmmaking commitment. He tasked Haskell Wexler, a legend in his own right, to finish the film in his stead. What resulted was a moving film that has stuck in my head ever since I first saw it. It's elegant in the finest sense of the word.
The improvisational filmmaking style that Malick and Almendros developed was frustrating to most of the crew. Damn the lighting setups! Forget about intricately blocked scenes! Call sheets? Who needs 'em?! This was a most unusual production at the time, but it laid the groundwork for Malick's style in later films. It's remarkable to see how formative this film was for him. With it, he developed a style of serendipity. This is on full display in films like The New World and The Tree of Life where the camera is an invisible participant in the actor's performances, instead of a central fixture. Days of Heaven is notable in itself, but its legacy also continues to reverberate through Malick's work.
There's a moving essay written by The Criterion Collection's staff writer and social media director, Hillary Weston, about Sam Shepard's quiet, elegiac performance. For anyone who's ever been moved by the work of this beautiful writer and actor, it's a lovely read. 🎞