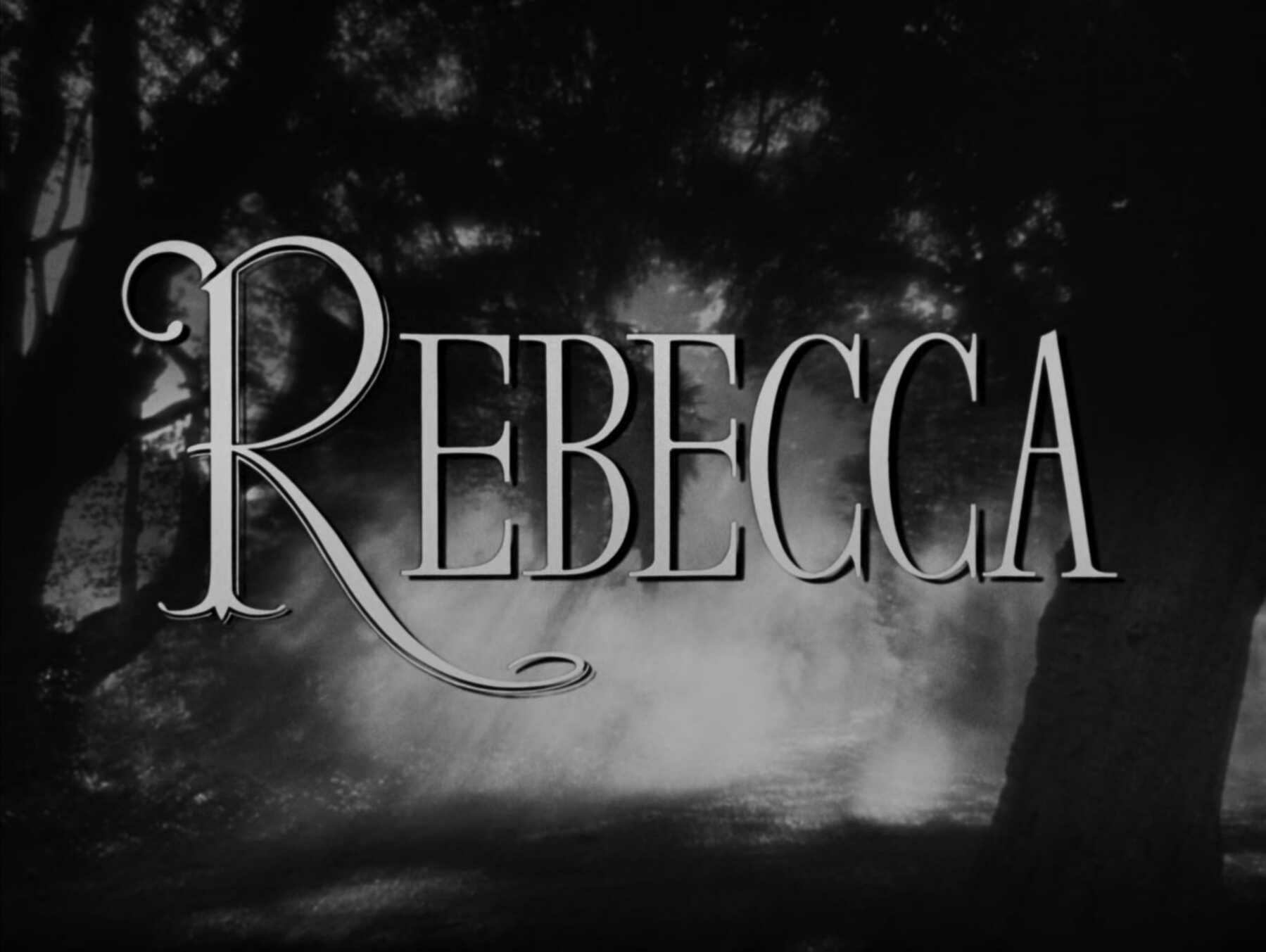 Rebecca was written by Robert E. Sherwood and Joan Harrison, and was directed by Alfred Hitchcock. The film was adapted from the novel of the same name, written by Daphne Du Maurier. It was released in 1940. The film was produced by Selznick International Pictures (which had been riding high after their release of Gone with the Wind the previous year).
Newly wed to Maxim de Winter, played by Laurence Olivier, the new Mrs. de Winter, played by Joan Fontaine, moves into her husband's sprawling estate, the Manderley house. She's given a cold greeting by the current staff of the house, and especially by the severe Mrs. Danvers, played by Judith Anderson. Maxim's deceased former wife still lives deep in the hearts and minds of everyone. They're not happy about the new Mrs. de Winter taking up residence in the former home of the woman they all loved (albeit some more so than others). Mrs. de Winter faces scorn and mockery, driving her to tears and despair. However, there's a great mystery surrounding the titular character: was her death truly an accident, or were there more nefarious actions that caused her demise?
I saw a review of this film on Letterboxd that made an effort to explain that while this film can indeed be seen as a tragedy, it's necessarily not for the reason most people think. The young Mrs. de Winter is surely not having an ideal time at Manderley. Who would want their marriage to include a distant husband and his callous house staff? She's made to be the one who's tormented at great length. However, the reviewer posits that we should take greater notice of the pain that Mrs. Danvers is feeling. Indeed that the unrequited love Mrs. Danvers held for Rebecca was also a great tragedy in this film. User "nathaxnne" writes:
We only see Rebecca through the eyes of those who remember her. It is important to not privilege one remembrance above any other, but Mrs. Danvers' recollection burns most fiercely, her love not only surviving death but allowed for the first time to become one with the current manifestation of Manderlay [sic] in its decor, its routine, a shrine to her beloved, and finally joining her in death.
I found this to be a fascinating take on the film. So much of its running time is spent trailing Mrs. de Winter as she's tormented by the "ghost" of Rebecca. She's forever looking for a peaceful, joyous life with her new husband, only to be met with indifferent or distracted responses. We're made to relate to her plight and detest her poor treatment at the hands of Mrs. Danvers. But we seldom do anything without a reason, and Mrs. Danvers is acting on the pain and heartbreak she feels over the loss of the person she loved. Maxim is all too willing to leave Rebecca in the past, and for good reason, but his desire is not shared by everyone. Sadly, what results is summed up in nathaxnne's review:
Rebecca is a ghost story where those who are left behind are haunted, even in the potential absence of a spectre.
This is a fascinating film, and easily one of Hitchcock's best. It deserves to be seen by more people and shine as brightly as any of his best-known works.
The Criterion Collection interviewed Oscar-winning VFX artist and film historian, Craig Barron, for their recent re-issue of this film. This video was a fun and fascinating look at how they achieved the vast and impressive shots of the great Manderley house, as well as providing a quick snippet of Hitchcock's moviemaking history. Enjoy! 🎞