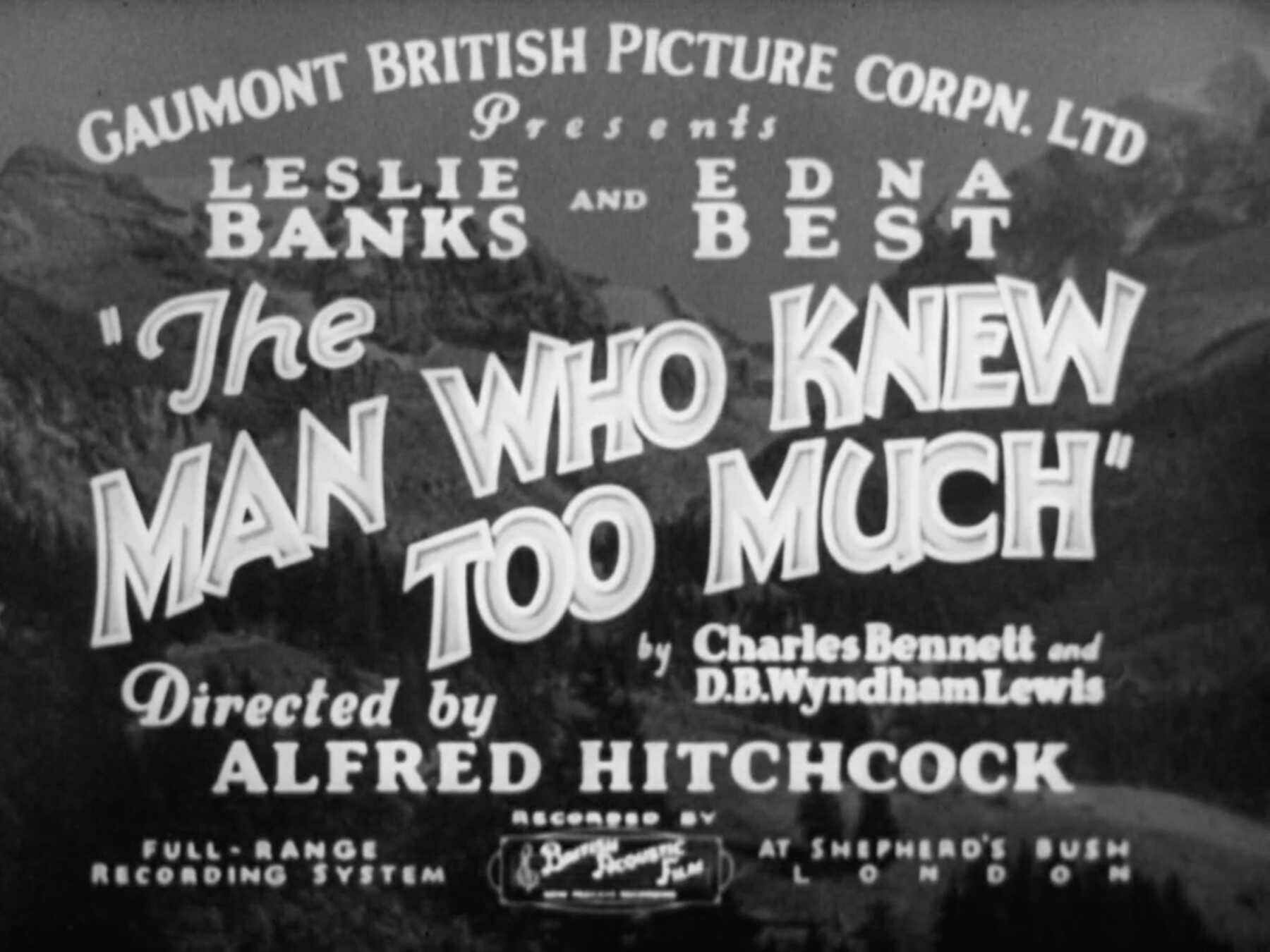 The Man Who Knew Too Much was directed by Alfred Hitchcock and released in 1934 by the Gaumont-British Picture Corporation.
The film stars Leslie Banks and Edna Best as the parents of a young girl, played by Nova Pilbeam. The couple become wrapped up in a plot to assassinate a European head of state when a militant group, led by Peter Lorre, kidnaps their daughter.
This title card was immediately striking, and it ended up being the reason why I thought it would be fun to start a series about them. In this one, there are at least six, and most likely more, different typefaces being used throughout, but it never appears distracting. It's packed with information, but none of what's written distracts the eye away from the title of the film. "The Man Who Knew Too Much" is written in a unique, stylized typeface and slashes across the screen in an aggressive curve. The rest of the text is shown in plain, unassuming serifs (save for the bit about how it was recorded at the bottom). It's impossible not to focus on the title—it grabs at you.
(Be sure to contrast this title card with the one used in the 1956 remake of this film, also by Alfred Hitchcock.)
Also worth watching is the fascinating video from The Criterion Collection about this film's restoration. Technical director, Lee Kline, narrates the story about their long journey to create a version that looks as if it was just made yesterday. 🎞